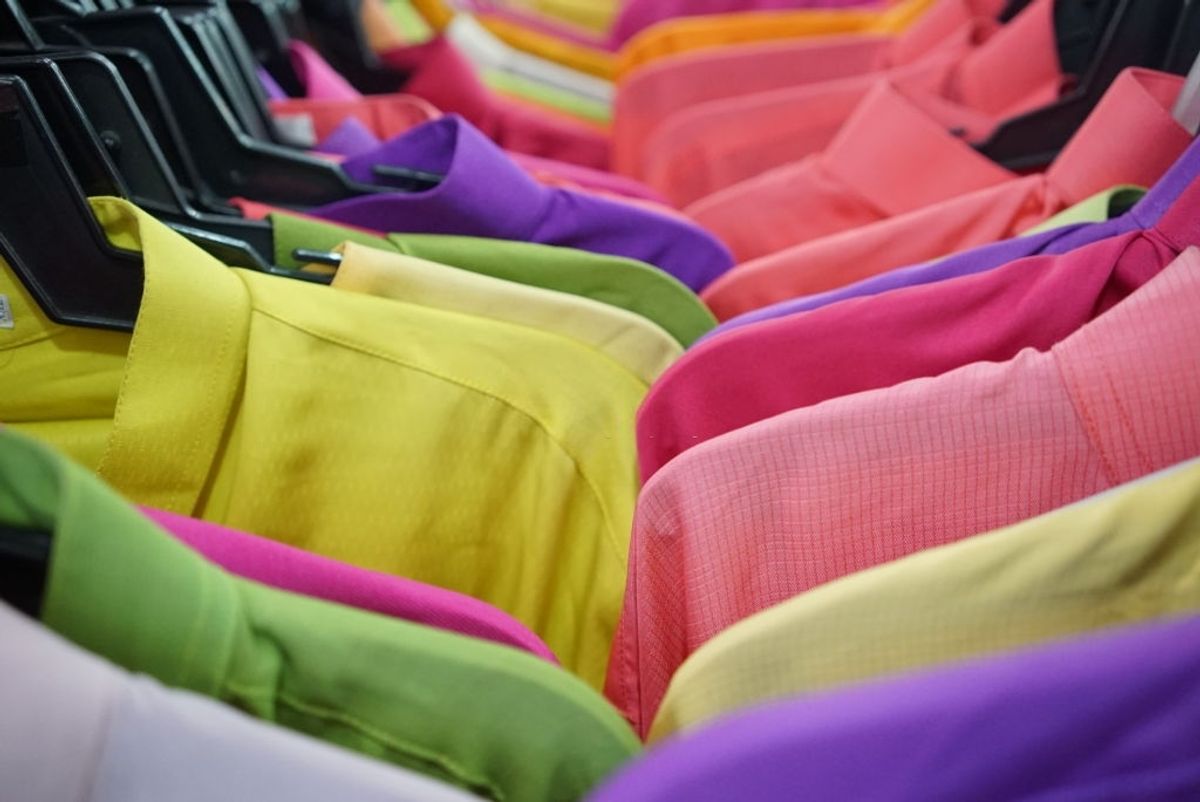 Preparing to step out with the finest look in your Baju Melayu would include several considerations, ranging from fabric to budget and tailoring.
If you have a special occasion coming up and you haven't had your clothes ready yet, don't worry. Read on for some helpful hints on how to choose the right Baju Melayu.
There are a few things you should consider before making the purchase.
You don't want to make an impulse purchase and then regret it since traditional Malay costumes, especially high-quality ones, are not cheap.
Here's what you need to know to choose the right Baju Melayu.
1. Your Budget
A kain samping, which is a fabric that wraps around the waist, and a songkok are commonly worn with the Baju Melayu.
The overall cost of a complete set might easily range from as little as RM50 to as much as RM1,000.
Set a realistic pricing range for yourself and stick to it.
You don't have to get them customized; there are lots of wonderfully designed ready-made Baju Melayu on the market that are within your budget.
2. The Fabric
Cotton, crepe, jacquard, polyester, silk, viscose, linen, and a variety of other fabrics can be used to produce your Baju Melayu.
Different fabrics, on the other hand, may produce a different impact in terms of design and comfort when worn as a Baju Melayu.
Crepe fabric is thin and soft, and it does not readily rumple, making it ideal for comfortable clothing with a high-end appearance.
Dull satin, on the other hand, is also appropriate since, unlike normal satin, it is easier to maintain. As you may already know, each type of cloth has varied costs.
Fabrics with specific properties such as durability and comfort are more costly. Because you'll be wearing it all day, choosing the proper and appropriate fabric is crucial to your comfort.
3. The Styles
Cekak Musang and Teluk Belanga are the two most common styles of Baju Melayu.
Choose the Cekak Musang for a more formal and presentable look. It includes a five-button front and a high collar.
The Teluk Belanga design exudes a more accessible and pleasant feel, making it ideal for open house gatherings. The Baju Melayu is also available in a variety of colours
Depending on the occasion, you may go for primary, neutral colours for a simple appearance or bright, loud colours for a more vibrant approach.
4. The Occasion
The Baju Melayu Cekak Musang is ideal for formal occasions such as weddings and corporate annual banquets.
Both your Baju Melayu top and pants should be made of one material, whether satin or cotton, to maintain the aesthetic and achieve an attractive traditional style.
There is, however, no one guideline to follow. You could also choose to wear your Baju Melayu shirt with your favourite pair of jeans for a more casual appearance.
5. The Right Fit
The cut that you choose will determine how well you fit. The Baju Melayu is known for having a loose fit.
This gives you the freedom to move about. The modern thin fit, on the other hand, is ideal for the modern trendsetter.
Whatever option you choose, we recommend prioritizing function above fashion. It's important to be flexible because you'll be wearing it all day.
In a Nutshell
We propose that you invest in a quality Baju Melayu while looking for one. Who knows, you might be able to pass it down to future generations as a family heirloom.
Moreover, without sacrificing too much on style and design, we recommend putting comfort first when choosing the right Baju Melayu.
For a wide range of traditional Malay clothing, including baju Melayu songket, baju pendekar Melayu and sampin songket Terengganu, shop at Songket Republik, or get in touch with our friendly staff.