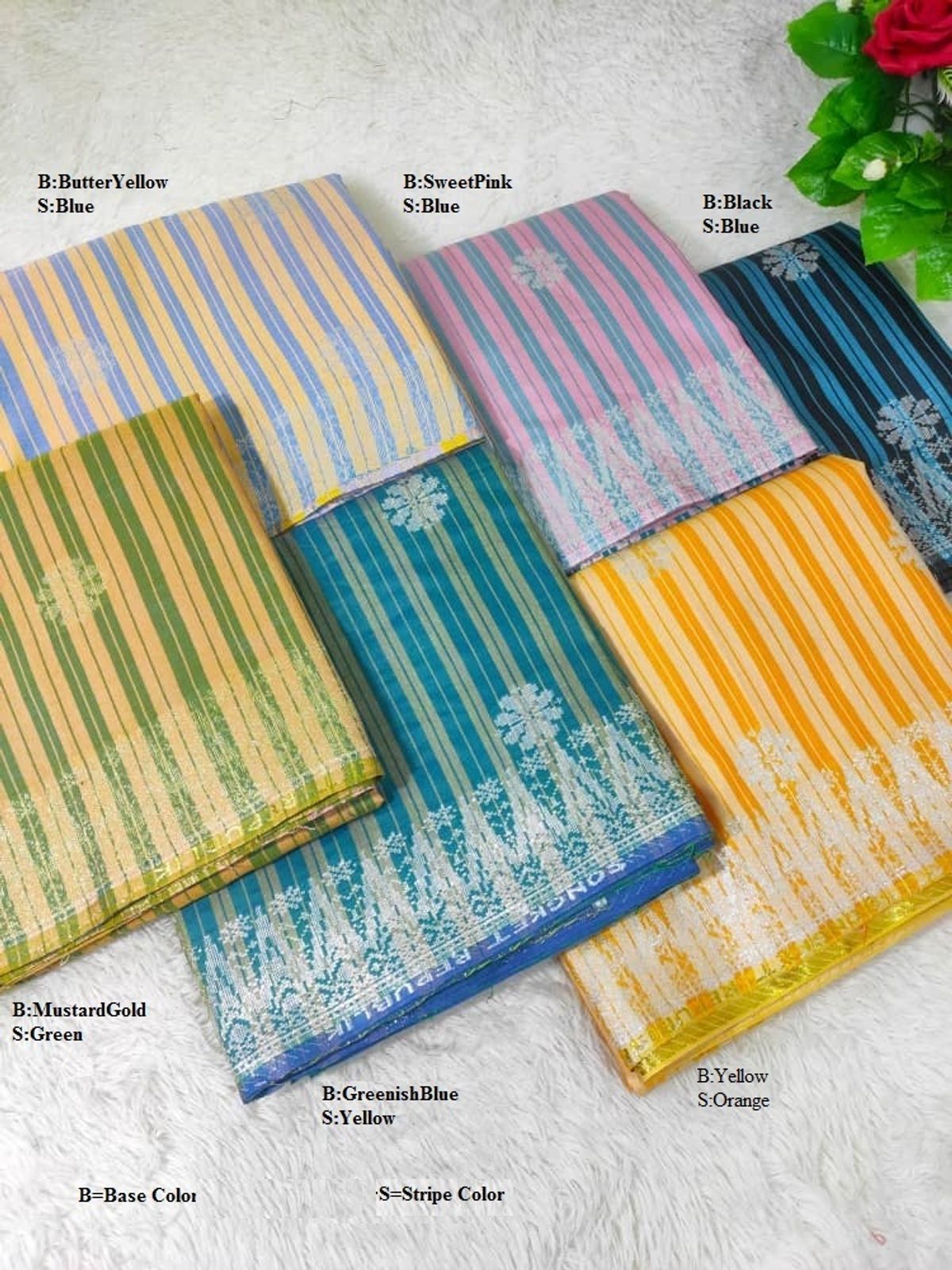 Fabric and fit are the two cornerstones of every well-put-together outfit, as any stylish lady or gentleman knows.
Colour, and specifically how you mix and match various colours within your kebaya songket outfit, is also crucial.
If you've ever wondered how a particular tastemaker's clothes seem so amazing, it's likely because they focus on the aspect of style.
How can you know which colours to match with Songket in Malaysia?
Colours can make or break the beauty of your outfit. What makes you stand out is your ability to choose the right colour for an outfit.
That is why, when it comes to songket, colour and its theories remain important.
To match colours with Songket in Malaysia, follow these simple tips.
1. Don't always attempt to match; complement instead
You can match your songket attire with ease if you recall some of these fundamental complementary colour combinations:
Red and Green
Blue and Orange
Yellow and Purple
Green and Magenta
Complementary colours are on the opposing sides of a typical colour wheel.
It implies they're high contrast pairings, so make one of them a deeper hue when using two complementary colours so that you don't look like you're begging for attention.
Simply wear olive or forest green if you want to combine a green and red songket.
That way, you can wear complementary colours without creating too much contrast, which is what occurs when two pure complementary colours are worn together.
2. The key to easy mixing and matching is neutrals
Perhaps greys, black, and white come to mind when you think about neutrals.
However, when it comes to clothes, there is a set of hues known as Neutrals that look fantastic together in almost any combination and also serve as a wonderful foundation for any other colour you could add to your wedding songket outfit.
White, black, grey, light blue, navy, tan / British khaki, olive, and other colours are among them.
By the way, wearing dark colours on the bottom and bright colours on top is easier.
So, if you're ever confused about songket clothing colour pairings, start there and it'll be a lot simpler.
3. Introduce a pop of colour
Starting with a neutral foundation and adding just one burst of colour is the simplest method to match colours with Songket.
Neutrals complement each other and every other hue you can think of. Thus if your foundation clothing is neutral, adding a pop of colour doesn't ruin the look.
It will look fantastic when combined. You need a pop colour to liven up your wedding songket, so it should be something eye-catching and attention-getting.
4. Different shades of the same colour
It's important to remember to keep it in the family. Blending various shades of the same hue is the safest method to accomplish this.
That, however, will quickly become routine and uninteresting. Remember how we discussed complementary colours? (Red and green, purple and yellow, blue and orange, green and magenta)
Experiment with different colour combinations; they'll look fantastic in your wedding songket.
5. Opt for a monochromatic look
It seems to be a no-brainer since the whole songket attire is would be one colour in the same shade. It is, however, the most difficult to pull off, for obvious reasons.
The good news is that monochromatic outfits have matured and are no longer regarded as odd. Start with neutral hues like greys, blues, whites, and blacks, then work your way up to pastel undertones.
Monochrome outfits may be tailored to fit the season or the event. If it's a formal setting, such as a wedding, stick to neutrals, blues, or whites; otherwise, feel free to experiment with pastels, yellows, or even brighter colours.
In a Nutshell
Another pro tip is to carefully balance out any colours you want to combine. Anything proportionally done is a surefire method of your kebaya Songket outfit coordination.
Too much of anything, as they say, is good for nothing.
Image Source: https://cdn.store-assets.com/s/320651/i/16838489.jpeg